» Making Golf Accessible to All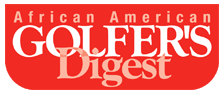 Established more than 20 years ago, Button Hole (www.buttonhole.org) is a non-profit public golf facility located in Providence, Rhode Island. Its mission is to provide an inclusive and affordable golf experience for everyone, regardless of age, ability, race, or socioeconomic status. Button Hole was an abandoned gravel pit in the inner city (Providence, RI) that was converted into a 9-hole course AND golf learning center.
        Situated just steps away from underserved communities in Providence, Button Hole aims to break down barriers and make golf accessible to all. Each year, more than 1,250 youth participate in Button Hole's programs, with 1,000 of them receiving scholarships to participate at no cost.
        Button Hole has also formed partnerships with neighborhood schools in Providence, offering free after-school golf programs and lessons to students, primarily consisting of youth of color. To further engage students during the cold New England winters, Button Hole installed golf simulators in four urban core schools, allowing students to try golf right at their school.
                  As summer approaches, Button Hole is gearing up for its annual free summer camp called "A Lesson in Golf…A Lesson in Life." Over 150 youth from Providence's urban core will take part in a six-week summer golf camp at Button Hole. The camp introduces fundamentals, etiquette, and basic rules of golf, while also incorporating mentorship and financial literacy programming to support youth of color. Participants receive a healthy snack and transportation, ensuring that access to the camp is barrier-free.
                   Button Hole enriches the lives of young individuals by providing facilities and programs that develop strong character, teach life values, and promote success through the game of golf. Its focus is on underserved youth, aiming to make golf accessible and affordable for all. Some of the programs and events organized by Button Hole include the Women's Golf League, weekly BH Kids Tournament, Andrade-Faxon Charities for Children Summer Golf Clinics, Special Olympics RI summer golf program, Veterans Golf Clinics, and Disabled Vets golf clinic in partnership with the Providence Veterans Administration.
                      Located in a former abandoned gravel pit and common dumping site, the 26-acre property surrounding Button Hole is now transformed into a lush green golf facility. The site is conveniently connected to the Woonasquatucket River Bikeway, providing a scenic backdrop for golfers. Leading the mission of Button Hole Golf is Don Wright, the Executive Director, along with Tom Stone as the President of the Board and Ed Mauro as the Founder
.                     
                   For those interested in experiencing th e inclusive and transformative power of golf, Button Hole Golf welcomes you at One Button Hole Drive, Providence, RI 02909.
Excerpt From: https://africanamericangolfersdigest.com/button-hole-making-golf-accessible-to-all/