» Kevin McNamara: Button Hole is no ordinary golf course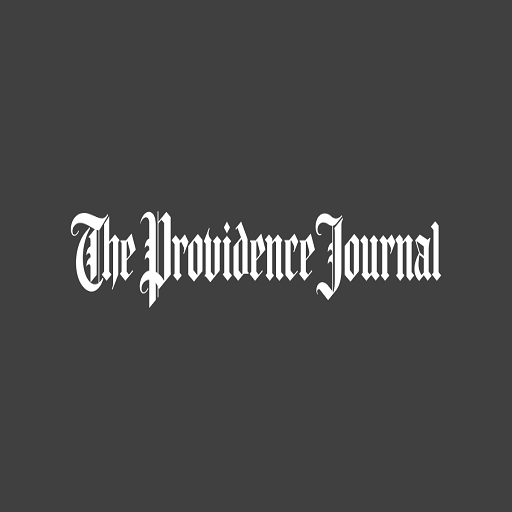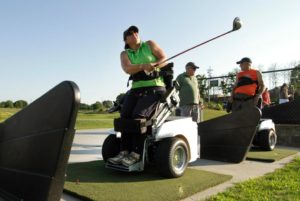 PROVIDENCE — It's pretty easy to fall for what occurs almost every day at Button Hole, the short golf course that's been open to all comers for the last 16 seasons now.
Take last Thursday, for example. If you stood on the practice range in the late afternoon, you would see a fairly typical mix of clientele. To the right a dad hit one ball after another, and not very well. He wore a white muscle shirt, blue gym shorts and basketball high tops. His young son, no more than 5 years old, sat quietly on a bench behind him.
To the left was a girl who was about 10 years old, a regular customer called a Button Hole Kid. She owned a sweet swing, one that produced one soft, arcing shot after another.
A few minutes later, Ray Coppa walked down to the range and his granddaughter, Annaliese, started taking her cuts. Coppa said swinging by Button Hole is one of his favorite pastimes, both now and when he would take his students from Times2 Academy there for field trips.
"I taught in Coventry for 30 years but ended my career at Times2. It was so rewarding," Coppa said. "I taught Physics. We'd come over here and it really would help the kids learn angles, circular motion, inertia and so many other things. Plus, it's beautiful here."
Up on the first tee, Ashmyr Mondestin and Haeden Watson-Scott prepared to play a few holes. They were driven over to the course by Pete Smith, their teacher at Times2′s Summer Institute. Button Hole caters to inner-city youth in the Providence area, going into schools to offer clinics and offering free or reduced cost play at the course.
Arys Batista, a Button Hole volunteer coach, watched the two teenager's developing swings.
"For me the satisfaction comes in seeing someone who doesn't know how to hold a club progress to a silhouette of a swing," Batista said. "Golf is a hard game. It brings you out as a person. I'm here to guide them."
Mondestin, 17, is wearing brown sweatpants and a gray Brown University T-shirt. He says the first hole he ever played — No. 1 at Button Hole — he made a par.
"I have respect for the gentlemen's sports — golf, rugby, soccer," Mondestin says. "I like the etiquette in the game. Golf can build up a man or a woman with confidence and respect.
Back up in the parking lot, a few old friends greet one another. A few times a month, Button Hole rolls out the red carpet for military veterans to come and hit balls, play a few holes and share some old stories. Executive director Don Wright calls the gatherings "some of the best times of the summer."
"It's all about our mission, which is making golf affordable and accessible," Wright said. "We have inner-city kids, we have the military, we have high school and college teams come over and use our first-rate practice facility and play some really good golf holes. We have programs for everybody."
Few programs are as poignant as Fairways for Warriors, a group that helps wounded veterans find an outlet in their lives through a few hours on a golf course. That's just what Tina Lavallee is doing.
Lavallee, 50, lives in Foster and is confined to a wheelchair. She served 12 years in the Army, including a stint in the Gulf War. In June 1999 she was in Rhode Island recruiting and trying to shuttle pounds of equipment to her car. Instead of taking three trips, she says she tried to carry all the gear at once and fell down a flight of stairs. The fall left her with a fractured skull and injured vertebrae in her middle and lower back.
Her physician at the Providence VA Hospital suggested some activity in the VA's Summer Sports Clinic. The first stop on the tour? Button Hole. The former three-sport athlete at Shea figured she had little to lose.
"I had never tried golf. I thought it was boring," Lavallee said. "Then Don introduced me to golf and he said if I was going to start coming, he'd get one of these Paragolfers. As soon as I started hitting the ball I became totally addicted."
A Paragolfer is an all-terrain wheelchair with an adjustable seat that can raise the user into a standing position and allows a full golf swing. To see Lavallee or her friend, Roland Filion, rise from their seats and lace a well-struck shot is nothing short of a miracle.
Button Hole's supporters will tell you that its vision of putting golf clubs into the hands of youngsters who wouldn't know a wedge from a hybrid is paying off. If moms and dads and little kids can whack crooked shots next to military veterans only makes that vision sweeter. That this is all taking place at an old gravel pit that sits a Jordan Spieth-drive away from the Hartford Park housing development is indeed nothing short of a miracle.
On this day, anyway, it's tough to argue.
Referenced from the article: http://www.providencejournal.com/sports/20170805/kevin-mcnamara-button-hole-is-no-ordinary-golf-course